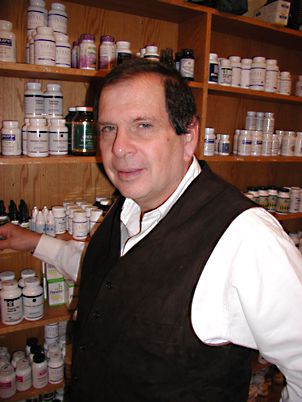 Ira Cantor, MD . . .
I graduated from NY Medical College in 1978, and completed my residency in Internal Medicine in 1981. I am board certified in Internal Medicine.
I entered private practice in the Philadelphia area and have practiced integrative medicine from the start, striving to blend the most up-to-date expert conventional knowledge and care with promising holistic and alternative approaches.
In 1998, because of my experience and expertise in the clinical practice of integrative medicine, Thomas Jefferson University Hospital in Philadelphia recruited me as one of the chief physicians at the newly formed Jefferson Center for Integrative Medicine. This was one of the first academic integrative medicine programs in the country, and we developed an extremely active clinical, educational and research program. A wide range of patients came to see us, including many with malignancies. We developed a close relationship with the Kimmel Cancer Center and the oncology professionals at Jefferson University and in the greater Philadelphia area.
In 2004, I was directed by the Center for Integrative Medicine to develop clinical protocols regarding the integrative approach to many malignancies, such as breast, prostate and colon cancer. This involved extensive literature reviews in areas of integrative oncology, such as the evidence regarding the use of substances such as fish oils, mushroom preparations, and Vitamin D, and their effects in different areas of oncology.
In 2006, I expanded my work to other cancer centers in the Philadelphia area, seeing patients side by side with the oncologists, and complementing the conventional recommendations with recommendations from integrative oncology.
In 2007, I decided to develop a web-based integrative oncology consulting practice. I recognized a great need, as there are very few physicians trained and experienced in the field of integrative oncology in the country, whereas many patients with malignancies are searching for reliable, scientifically based advice in this area, seeking to augment their conventional options. I therefore formed Integrative Cancer Care Consultants.